We ONLY breed
Toy Poodles!
In-home breeders of AKC & CKC
Toy Poodles
We offer:
Color-bred red toy poodles
Solid colored toy poodles
Parti colored toy poodles
and
Occasionally a litter of phantom toy poodles.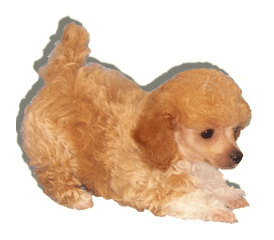 We are now feeding Life's Abundance. There has NEVER been a recall on
Life's Abundance pet food!
Holistically formulted Premium Food
We can get you a great price!
-Nicky
Currently Health Testing
all of our Sires & Dams
Steps to take to reserve or purchase a puppy from Carolina Mountain Toy Poodles
Get updates on expected litters, new additions to our breeding program, and more.